JUST NEED TO BUY BEAUTY PRODUCTS?

Because of my private studio setting and limited salon availability, I am not open for walk-in retail sales. I have partnered with several stores that will ship directly to you. Please click on each link below to order.
I am also a PAMPERED CHEF Consultant!
Earn discounts on your favorite Pampered Chef items by hosting a catalog party and then party with friends!
To request your own party link, visit: https://www.pamperedchef.com/pws/kitchthecook
Just want to place an order? Visit my order site at: Andrea's Pampered Chef Site
HAIRCUTS & STYLES
Haircut with Natural Blowdry Style $40 & Up
Haircut No Blowdry $30 & Up
Shampoo with Blowdry Style $30 & Up
Shampoo with Blowdry/Iron Style $50 & Up
Formal Style/Updos $65 & Up
Deep Conditioning (add-on service) $20 & Up
HAIR COLOR
Individual prices will vary depending on length and thickness of hair. Includes natural blow-dry style. Specialty styling, curling or flat iron additional.
Regrowth Only $75 & Up
Regrowth & Refresh Ends $85 & Up
HIGHLIGHTS (FOILS)
Full Head $120 & Up
Partial (top & sides of head) $95 & Up

Crown (top of head only) $70 & Up
Multiple Colors $15 per color
COLOR CORRECTION $80/HOUR & UP
I do not offer perm, straightening or smoothing services
*PPD free hair color can still cause allergic reactions in those with known PPD allergies. A patch test will be required at least a week before getting a hair color service.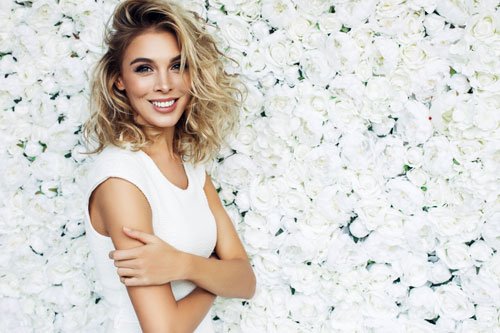 Wanting to help people feel better about themselves, I obtained my Bachelor's Degree in Psychology. I started working at a domestic violence shelter and quickly realized that having people have a positive image about themselves required a change not only on the inside, but outside too. I wanted to be able to help people do both and since I always loved everything about the beauty world, I decided a career in the beauty industry would be the best of both worlds (aren't hair stylists Psychologists anyways?).

My passion for everchanging hair color led me to pursue a corporate career as a hair color educator with the Wella Corporation. For 6 years, I worked closely with some of the world's top colorists at regional shows and hair events. After awhile I missed working in the salons and creating relationships with clients so I decided to return to work behind the chair.
Why I went "green"? I have worked with many collegues who have become sensitive to the fumes and chemicals hair stylists are exposed to. Many had to quit working as a result of skin irritations that could not be cured. Although I personally used products that didn't have the overpowering smells and chemicals, I was surrounded by others who did. I was constantly getting colds, sinus infections, and skin rashes from breathing in and working around harmful fumes and chemicals. I decided getting sick from doing what I loved wasn't what I wanted. I opened The Hair Lair Salon in May 2007 and slowly evolved into using products to safeguard not only my health, but the health of my clients and the environment.
"Incredible massage, I won't go anywhere else."
Contact Me

Current clients only.
I am no longer taking on
any new clients in San Diego.
Sorry no exceptions are being made.